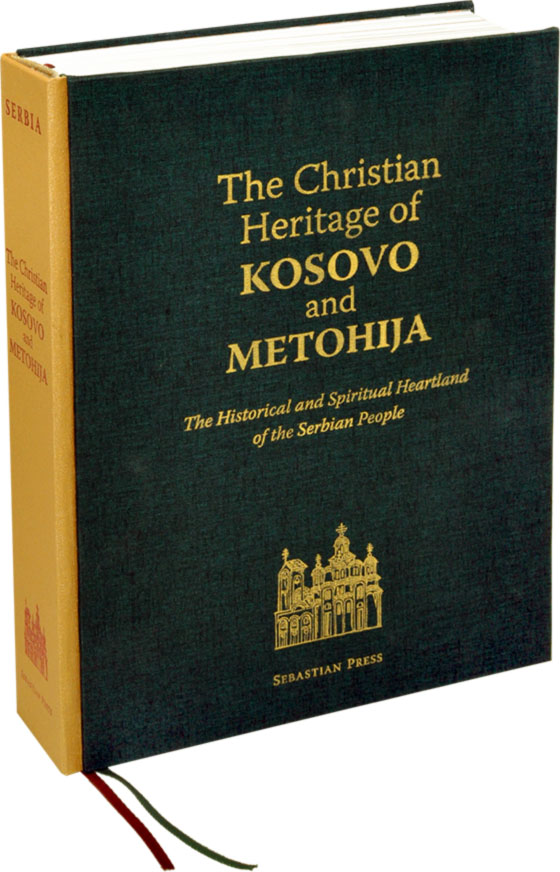 The Christian Heritage of Kosovo and Metohija
The Historical and Spiritual Heartland of the Serbian People
Published by SEBASTIAN PRESS • BLAGO Fund • Serbica Americana • The Episcopal Council of the Serbian Orthodox Church in North and South America
Save
RELATED POSTS
Documentary movie: Rachak village in Kosovo 1999 – Lies and the truth (in Serbian)
War crimes charges for the Hague tribunal against NATO leaders
German documentary film on NATO's war against Yugoslavia in 1999
Anne Frank of Kosovo propaganda hoax: Where are they now?
Noel Malcolm: "Kosovo – A Short History", 1999. A history written with an attempt to support Albanian territorial claims in the Balkans (Fourth part)
"Independent" Kosovo: Gangland spills savagery worldwide
Two Serbian cemeteries desecrated in Kosovo
Documentary film "Stolen Kosovo" (The Czech Republic)
Great Powers rivalry and the emergence of Albania in 1912-1913
Libya: Is this Kosovo all over again?
Europe's "Little Guantanamo": Why the U.S. wants Serbia to give up Kosovo
Albanology and political claims of the Albanians
UNSC concerned over violence in Kosovo, US: What we saw in Djakovica unacceptable
Investment opportunities in Kosovo, America's "Mafia State" in the Balkans
Washington's "humanitarian" war and the KLA's crimes
How Kosovo Was Turned Into Fertile Ground for ISIS
Orthodox Christian ghettoization and anti-Serb clampdown in Kosovo
Making Balkan Caliphate: The Wahhabies – A new danger for the Balkan and European security
Kosovo: Honoring Nazis and the SS
Categories: Kosovo
Tags: Kosovo, Terrorism, ISIS, Greater Albania, Serbia, Balkans, Yugoslavia, Islam, Metohija, Christianity, USA, NATO, Albanians, Prizren, Pristina, Serbs, Macedonia, Albania, Gracanica, Lazar, Bosnia, CIA, Balkan, EU, ISIL, Daesh, Montenegro, Al Qaeda, Washington, Allah, Roma, Kosovo battle, Decani, independence, kosovar, border, conflict, foreign, crisis, serb, european, belgrade, republic, countries, bosnian, economic, yugoslav, 1999, european union, osce, united nations, croatia, the international, ethnic, rule, albanian